Critical Business Case for CCUS at Scale: WoodMac Report
---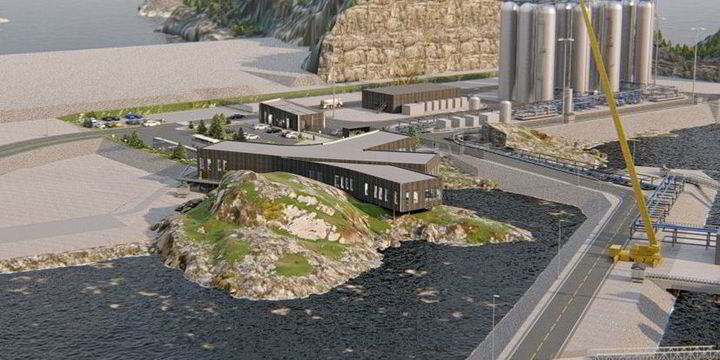 Some 1,500 depleted oil and gas fields around the world could be critical to the massive increase in carbon capture, use and storage (CCUS) needed to meet ambitious greenhouse gas emission reduction targets greenhouse and limit an expected increase in global temperatures, according to a new report.
However, the success of the large-scale deployment of CCUS will depend on an unprecedented level of cooperation between various business interests and an overhaul of business models, according to the Wood Mackenzie analysts report.
The white paper, "Location, location, location: the key to eliminating carbon", advocates a "basin-wide" CCUS approach that takes into account potential storage sites, industrial clusters and infrastructure within an oil and gas basin to economically justify a large-scale sequestration project.
Make a viable business case
While all 1,500 decommissioned or near-depleted reservoirs suitable for carbon storage will not meet the criteria for a basin-wide carbon storage project, the research provides the information needed to make an assessment. A viable business case for a project, said Neeraj Nandurdikar, global head of energy and renewable energy consulting for WoodMac and co-author of the report.
"At the end of the day, this is going to be a commercial endeavor," he says – a point that often gets lost in "what-if" discussions about CCUS.
"Someone's going to have to get the shareholders to come back to this."
The article continues under the ad
Nandurdikar added, "Rather than the companies getting together and talking in a hypothetical way, what we do is provide the hard data and say, 'okay you all want to do this, here are 500 sites in country X … let's sit down and talk about the details "- including excluding sites that won't work so that more suitable alternatives can be explored.
Mammoth task
The scale of the challenge is sobering. To have any chance of meeting the Paris Agreement target of limiting warming to 1.5 degrees Celsius above pre-industrial levels, emissions will need to be reduced by 1.8 billion tonnes of carbon dioxide equivalent. carbon per year over the next three decades, according to the report.
Fossil fuels will still make up 37% of the energy mix in 2050, WoodMac said. Renewable energies alone will not be enough to meet demand, making a sharp increase in CCUS urgently needed.
With the notable exception of Northern Lights, Net Zero Teesside and Port of Rotterdam Porthos initiatives, few current CCS projects could be considered on a large scale and basin scale.
Many more are needed, Nandurdikar told Upstream, and needed quickly – a large project can take two or three years to plan and another three to four to build.
"So if we want to start reducing CO2 by 2030, we are already slipping into this window, "he said. "This is why it is essential to think in terms of a business enterprise. "
Role of oil and gas actors
This contrasts with the tendency to view carbon capture and storage in narrow regulatory or technological terms. Both are important, but a project should also be approached as a complex business enterprise involving multiple stakeholders, with questions about how costs, value, risks and governance will be shared.
Oil and gas companies under pressure to reduce their own emissions – and to justify continuing operations – will play a critical role in any large-scale acceleration of CCUS, he said.
"What we've identified here are 1,500 depleted or about to be depleted oil and gas reservoirs. Who better to understand CO injection2 in the reservoir and subsoil properties, as oil and gas companies, which have decades of experience? Nandurdikar said.
They also have extensive experience with complex businesses and managing expensive projects, he said.
"And the process technology and the equipment involved are nothing like what they've done before. The in-depth expertise, skills, jobs, and skills are all there, so I think it's a natural fit.