Derry Airport's business case for six-year support needs review
---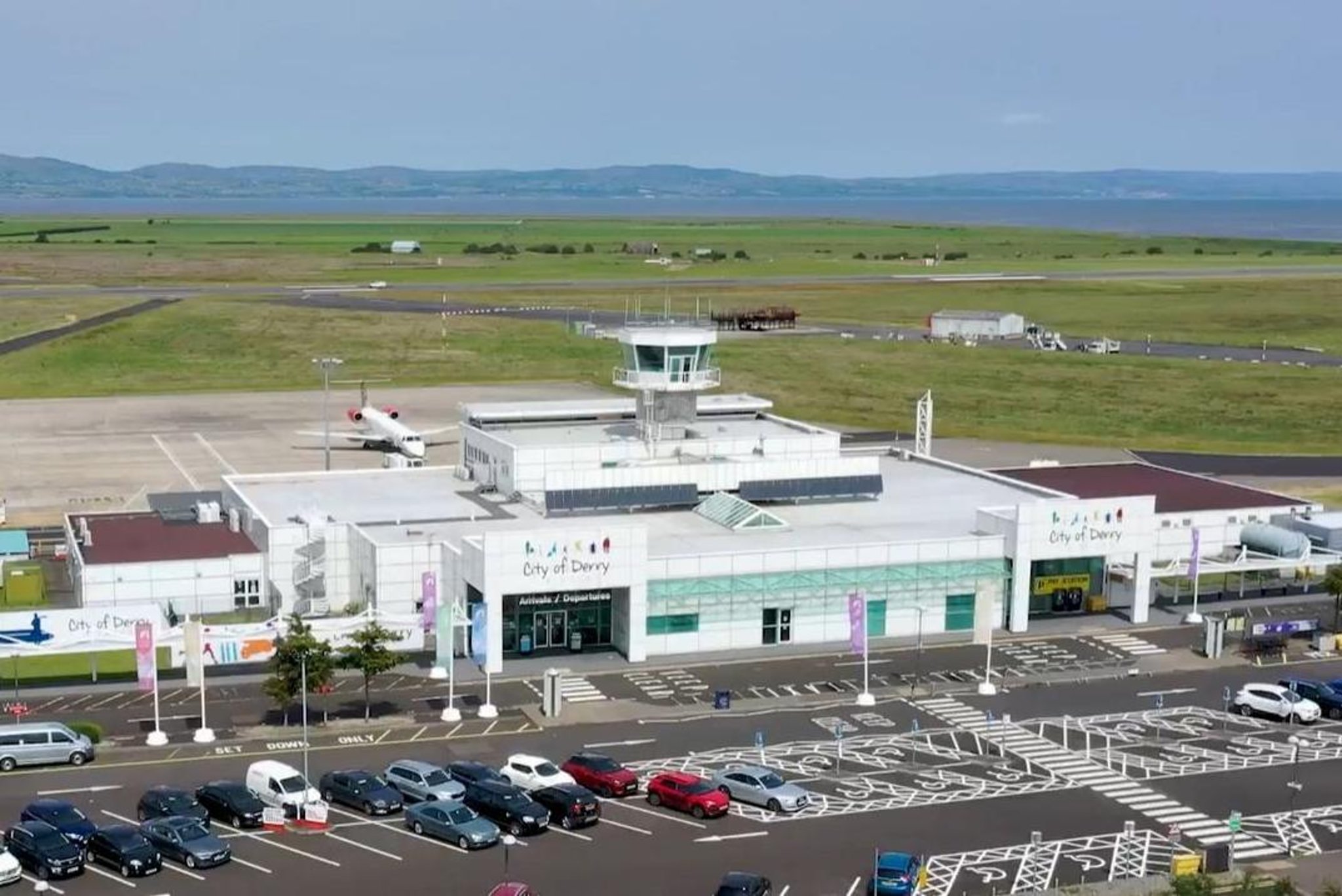 That's according to Finance Minister Conor Murphy, who says he sees the Eglinton facility as a 'key element of connectivity to the North West'.
Mr Murphy said talks are underway with London and Dublin over support for the North West air hub.
"We are in dialogue with London on PSOs (public service obligations) [state subsidised routes]Mr. Murphy told the Stormont Finance Committee. "The process has been interrupted by the pandemic and the disruption of North/South Ministerial Council (NSMC) arrangements, but we also need to have a discussion with ministers in Dublin. We are in contact with Cabinet in Dublin to ensure that we're getting this discussion it's about what support we can provide, what we're looking at, and then what support the airport can get from PSOs in London and other parts of Britain and the relationship that it interacts with the rest of the island.
City of Derry Airport (CoDA).
The minister said a business case for medium-term airport support had been presented, but stressed that this was an interdepartmental matter.
"The airport presented a business case. One of the difficulties we have encountered during the pandemic when trying to secure funding not only for CoDA, but also for Belfast City Airport and Belfast International Airport, is that no department is responsible. Britain has a better fit as far as the Civil Aviation Authority can. The Ministry of Economy is interested in airports because of PSOs and other issues, and the Ministry of Infrastructure is interested in regulation.
"However, there is no overall responsibility. The Ministry of Finance collaborated with the Ministry of Infrastructure and the Ministry of Economy. We try to take a collaborative approach to the ongoing support of CoDA. The business case that the airport has presented needs to be assessed and presented to the Department of Finance.