Full business case approved for East Kilbride Primary School
---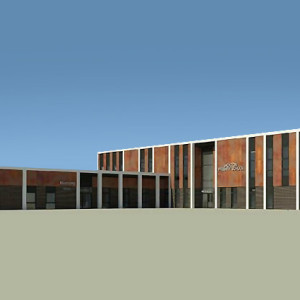 A new primary school for East Kilbride has reached a new milestone with the approval of a full business case for Jackson Primary School.
The decision by South Lanarkshire Council's Executive Committee means grant funding and final approval will now go to City Deal's Chief Executive's Group and City Deal's Cabinet.
The new school will be for residents of the Community Growth Area (CGA) of East Kilbride and surrounding areas. The estimated total population of the new East Kilbride CGA is 8,500, of whom 623 are expected to be of primary school age.
---
---
Council leader John Ross said: "If approved by the City Deal cabinet, this school will be great news for the Community Growth Area.
"This means that families considering relocating to the area will benefit from a brand new, purpose-built school on their doorstep."
The school, which is expected to be completed by August 2023, will have 17 regular classrooms and two general purpose areas, four Additional Support Needs (ASN) classrooms as well as learning facilities and child care (ELC) for up to 80 three/four-year-olds and 15 two-year-olds.
There will also be a 7-a-side lighted football pitch that can be used for community rentals during school hours.
---
---
The school will be an architecturally notable building, spanning over 4,700 square meters and set over two floors with the learning and childcare center adjoining the ground floor in one section of one floor. The site, provided by the development consortium at no cost to the council, covers an area of ​​just over two hectares and the overall height of the building will be around 9.5 metres.
---