How to Build an Approvable Business Case to Automate Your Source To Pay Processes
---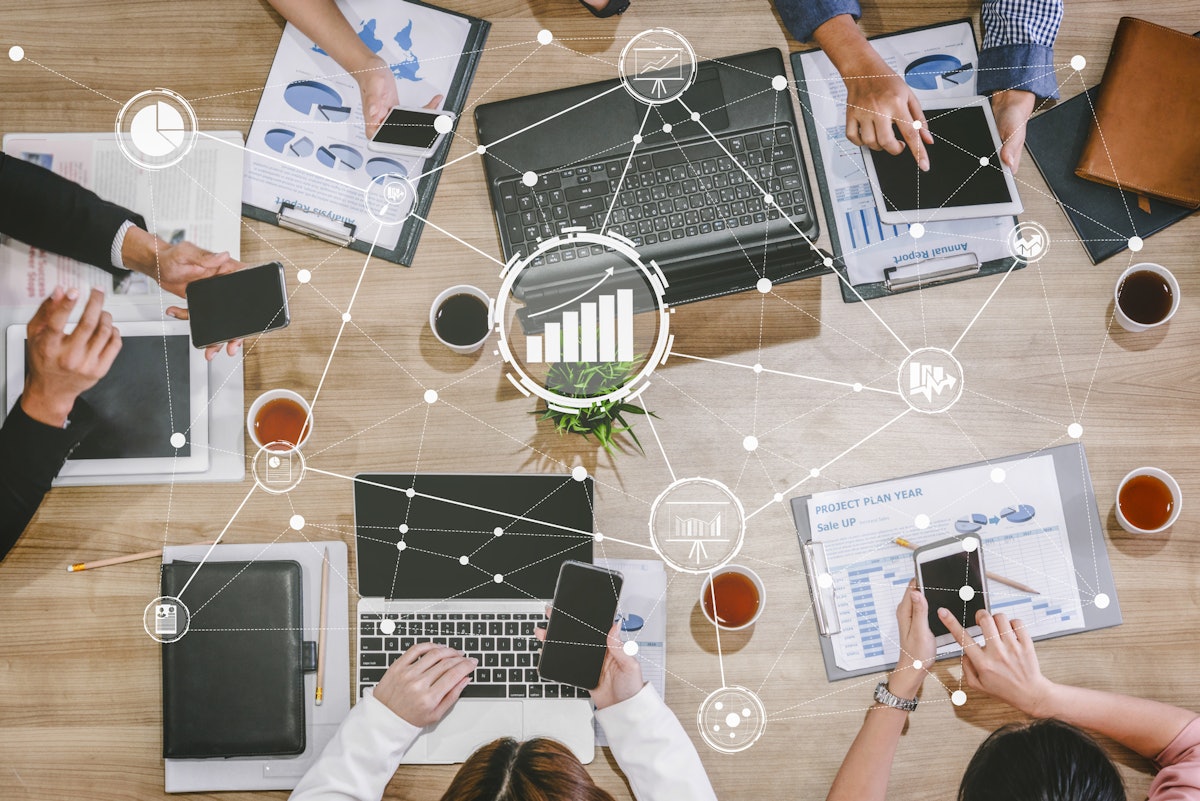 Blue Planet Studio/stock.adobe.com
My last article covered the importance of getting the scope of your business case to automate your source-to-pay processes, and demonstrated why it's critical that you understand your existing processes before deciding to upgrade and fully automate them. or in part.
This article will take a look at the steps of mapping your existing technology stack and data, and then mapping the processes you plan to implement in the future, once your business case for automating your workflows is established. source to payment has been approved.
Map your existing technology and data

It's important to say up front that your systems and technology rarely matter, but your data does. Focusing on the data you have and mapping out how that data interacts with other data and different pieces of technology can provide you with an easy way to set up any automation project.
This step is typically led by a company's IT team, which is responsible for reviewing how to integrate any new technology into its existing stack. The problem is that this approach is likely to be tactical and narrow in scope. How many times has an IT review of purchasing and billing systems resulted in an overly complicated system map that shows many integration points that no one really understands? This type of narrow approach often ends up killing a project because it is deemed far too complicated and the leaders are too scared to make a change.

Data is one of the most important assets of any business. It is also a key element in being able to generate value from your financing and procurement processes; it is therefore essential that you have good control of your data.
Look at all the core business systems that interact with your finance and procurement processes and ask yourself the following key questions:
What data is required in your source process to pay and what system(s) are the source of truth for that data
Identify where data is unnecessarily duplicated in the process and in all systems that contain only duplicate data
Identify the data that needs to be integrated into your new solution, ensuring that the relevant sources of truth for key data remain the source of truth.
Map data through your existing process and identify where data quality may be compromised.
This type of review ensures that you have a data-based map of your current systems and technologies; a clear understanding of where master data is stored; what data should be integrated; and most importantly an understanding of the impact on data quality in your current process.
This level of detail ensures that your project is defined correctly and avoids "technology drift" during the project, which usually leads to the need for additional funds and the obsolescence of your business case.

Map your future processes

New technologies will not solve outdated or poorly performing processes. But understanding the organizational changes needed to address any inefficiencies built into your current processes means that any processes you implement in the future will have been designed to deliver clean data, optimized automation, and cost savings.
Business leaders often complain when their teams design their future processes with a particular new technology in mind. They are also averse to buying software from a reputable vendor if it means they are locked into a long-term contract. Especially if, after implementation, they find that the underlying issues of a poorly performing process have not been resolved.
The main issue here is that if your new process is mapped, with only slight changes, to fit a particular new technology, it's unlikely that your underlying processes will be optimized or changed in a way that generates a actual value. The technology you select is unlikely to be the right fit for your purpose, which will likely lead to unachieved ROI, poor user experience, and ultimately poor adoption.

What should you do differently? Well, arguably the most important step in any transformation journey is designing what your future processes should look like. And this card should not rely on any technology.
If you've followed all the steps we've outlined so far, you should have a thorough understanding of your current processes, where things are going wrong, and the data involved in the process. Now is the time to add a lens of what best practices should look like.
Your future process should be informed by the following key design principles:
Simplification of the process – you should aim for a 60-70% reduction in human activity in the process
Maximize automation – guided by simplification, your future process should automate as much as possible, it is unacceptable in our current business environment to tolerate manual and repetitive data entry as a core part of any step in this process.
Systematize compliance – compliance with internal and external financial policies and processes is essential for any business, your process should systematize this compliance rather than viewing it as an afterthought. Walk through your process with internal audit and finance leaders to understand what restrictions, guidelines, or business rules need to be applied at the process stage, typically technology will be able to automate much of this.
Eliminate double data entry – Double data entry kills data quality and should be avoided at all costs. Don't design a process that has this level of redundancy – it creates avoidable risks in your process and wastes your resources.
Ensure clean data – data will drive a big part of your cost savings, if you have bad data entering your process you won't be able to get the results you are looking for. Walk through your process and identify the data validation you need to put in place to ensure your data stays clean.
Drive User Adoption – From your in-depth analysis of existing processes, you need to have a deep understanding of what your internal and external users want and need. Make sure your future process meets these needs in a simple and user-friendly way.
Current trends – your future process must be robust enough to handle any changes in government regulations or customer trends. With your review process documented, what would be the implication of needing to change something, and if further data validation was required or a report needed to be run. Does the model still hold?
Adhering to these principles will allow you to build a compelling business case that delivers ROI and leads to the ultimate success of your source-to-pay process automation project. Make sure that you have implemented a future-proof process that you can trust will deliver the desired results within the specified time frame.

The rest of this series of articles will look at the equally important next steps of mapping the technical "must-haves" of these processes, then putting together a transformation roadmap and bottom-up assessment of value.