Investigative information to inform the second bridge business case
---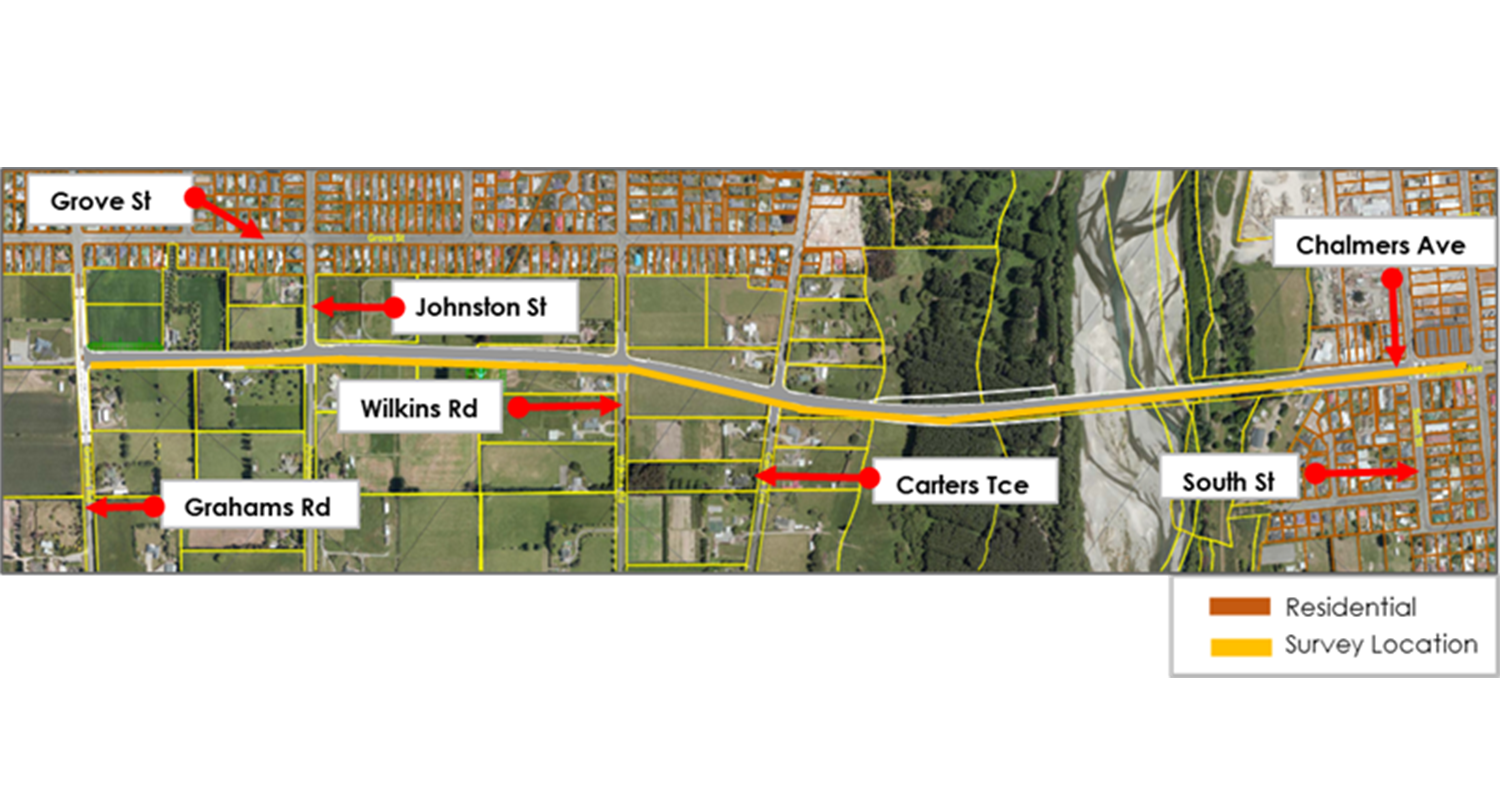 Surveying work has begun on a new road in Tinwald that will connect to Ashburton's planned second bridge off Chalmers Avenue.
The works are part of a detailed business case for the second bridge; the business case project is expected to be completed by July and Ashburton District Council can then negotiate financial contributions from Waka Kotahi and the government.
The business case outlines why the bridge is needed, what it will look like, and how much it will cost. Waka Kotahi and Te Runanga o Arohenua are among the main planning partners so far, along with other key stakeholders.
Mayor Neil Brown said the second bridge is important to the resilience of the Ashburton District because it provides a lifeline if the National Route 1 bridge is closed, like during last year's flood.
"This event also removed alternative routes over the Ashburton River, effectively cutting the South Island in two and significantly disrupting supply chains, such as supermarkets, further south.
"We look forward to seeing the detailed business case completed, so that we can then source the funding we need and begin work as soon as possible."
Surveying work which began on February 14 is part of the preliminary design work and until mid-March Stantec consultants will be surveying land along the new road alignment from Grahams Road north to Chalmers Avenue and ending at the Dobson Street/Chalmers Avenue intersection.
The new road runs parallel to Grove Street.
Surveyors will identify topographic features as well as the location of utilities and services.
Owners of properties along the alignment route have been contacted where surveyors will need access to ground levels and features, including driveway elevations, fence and hedge locations and service connections public.
Survey staff are able to carry out their work without requiring physical contact with landowners.
Mayor Brown said the council had purchased sections since the land designation hearing in 2015 and the proposed new road was on the district plan.
"The second bridge will provide an alternative connection between Ashburton and Tinwald, improve road safety for all who live in the eastern part of Tinwald and ensure the resilience of the South Island. People will have another way to cross the river, whether by car, bicycle or on foot. »
Waka Kotahi is still making progress at the traffic lights at the intersection of Agnes Street and Archibald Street/SH1, Tinwald. This will ensure controlled access to the busy highway and create traffic disruptions for those on the side streets.
For more information on the Second Ashburton Urban Bridge DBC or to sign up for updates, visit www.ashburtondc.govt.nz/ashburton-district/projects/ashburton-second-urban-bridge.