Realize the business case for global payroll management
---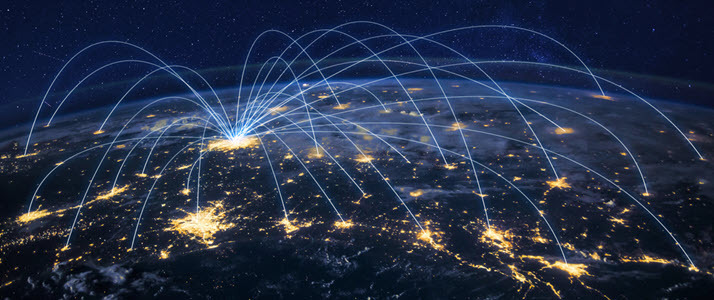 By Rachele Collins Ph.D., Maggie Novo-Chavarry and Mary Christie, ADP Business Transformation Practice (BTP) team
From an employee perspective, payroll might seem like a relatively simple process (e.g., did I get paid on time and correctly or not?), but behind the scenes are a lot of complicated moving parts. Payroll processing involves all behind-the-scenes activities and tasks involved in paying employees (see list in sidebar), including managing employee data, applying payroll deductions, processing payroll and responding to the range of payroll-related service requests and employee questions. Errors in the process can lead to errors in people's compensation which must then be corrected afterwards and/or penalties and fines for non-compliance with local or national rules and regulations.
While the payroll process done right includes many complexities in a single country, the complexity of the process is greatly amplified when you add other countries into the mix for global payroll management responsibility. The following sections discuss a rationale and methodology for developing a business case for global payroll management, adapted from ADP's Business Transformation Practice (BTP).
Global Payroll Business Case: Definition and Rationale
While there are many qualitative or "soft" benefits of streamlining and standardizing in a consolidated global approach to payroll management, the actual cost of such an investment can be significant, and typically a CFO does not will not be swayed to make such an investment without attempting to articulate the estimated costs and benefits to the extent possible. Additionally, global payroll implementations add additional complexity due to the disparate geographic nature of the investment. For example, an international payroll transformation (vs. domestic payroll only) involves:
much greater scope and complexity,
multiple countries with different laws and compliance requirements, currencies and operating environments,
a higher level of risk,
a greater financial investment, and
greater time commitment.
This is where a business case comes in. A business case details the explicit and tangible estimated costs and benefits of the investment or investments, along with the qualitative rationale, and justifies the transformation project in terms of usually a long-term commitment of limited resources. Ultimately, the business case for consolidating international payroll management provides the rationale for change.
Start with strategy
Before working on its business case, however, an organization must first determine its strategy for global payroll processing. The strategy defines the desired future operating model for international payroll management. ADP BTP advises clients to think through decision points within four critical components of the overall payroll strategy as a prerequisite to developing the business case:
Technological requirements and authorization
Service delivery and governance
Standardization and optimization and
Roles, responsibilities and specialization of full-time employees.
The business case, in turn, captures the reasoning for implementing the strategy.
Create a business case for global payroll management
Once an organization has defined its overall payroll strategy, it will likely need a business case to justify the strategy to key stakeholders. The business case should include an executive summary, financial analysis, risk and effectiveness analysis, deployment strategy, and service delivery strategy.
Summary
In the executive summary, the organization articulates the problem(s) it is trying to solve with an overall payroll solution. For example, technology can be dispersed among multiple vendors and in-house solutions, each creating unique service levels and contractual requirements, which creates a challenge when reporting on valuable workforce data and wages. Another issue may be that payroll operations and service delivery operate locally without regional or global governance, and transactional work is distributed in a high-interaction environment at a time when payroll talent is scarce.
Ultimately, an organization's rationale for global payroll management is unique to its business. However, many would agree that improved data security, data integrity, data visibility and measurement, along with better governance, business continuity, efficiency, scalability and providing a unified user experience collectively drive their decision to implement a global payroll solution.
Total cost of ownership
The total cost of ownership (TCO), or cost-benefit analysis, should include both actual costs and indirect costs. Hard dollar costs compare current and future technology and labor costs, while soft dollar costs demonstrate expected savings through cost avoidance and reduction. Remember to include one-time implementation costs in the TCO analysis.
When comparing current technology costs to a global solution provider, be sure to review current contracts for variable costs such as licensing, disaster recovery, maintenance, upgrade, integration, consulting, IT support and all other costs. Additionally, the labor cost assessment should consider all individuals who perform payroll activities, including human resources, finance, shared services, and offshore resources.
Additionally, it is important to consider the indirect costs that an organization can expect to save. For example, BTP estimates (based on market benchmarks and ADP's internal subject matter expertise) that gains from automation and efficiencies can vary, on average, from 2 to 3 % of total gross payroll. This includes gains from eliminating obsolete configurations, reducing compliance penalties, improving error rates, and general process improvement.
Deployment strategy
Once you have the green light on the project, the next step is to determine the timeline, the group of countries that are launching together, and the approach to implementing the service model desired by the organization. The most desirable approach is to deploy the service model alongside the parallel technology. To determine the order in which countries are deployed, consider region, time zone, language, service availability, and current contract end dates.
Service delivery strategy
From a best practice perspective, a global payroll governance structure should have a Center of Excellence (COE) led by the Global Payroll Process Owner who oversees policies and standardization, with regional centers managing operations payroll, compliance, service desk and escalations. Then, some processes, escalations and communications will be managed at the national level. This is called the "hub and spoke" model (Figure 1).

Figure 1
Finally, the organization will need to assess the requirements, skills and specialization of its staff today and how they meet the needs of the future. For example, if the organization is in a decentralized model and is considering a single or hybrid technology approach to gain efficiency, will it leverage current staff and retrain/upgrade their skills?
Conclusion
Moving to a unified approach to global payroll management requires a transformational effort not for the faint hearted, but one that is worth it for companies operating in the international market. Senior executives will be best influenced toward payroll transformation by payroll teams that are able to articulate their real and indirect costs and the benefits of a global payroll approach.
More information available from this webcast
Building the Business Case for Global Payroll Transformation
Learn how similar organizations have successfully deployed a global payroll strategy
Identify the actors of payroll transformation
Understand how to capture data to help you analyze your organizational needs
Get strategies for structuring your business case to include areas beyond finance
Recognize ways to effectively articulate benefits to your organization
If your organization is considering using ADP for global payroll management, contact your ADP sales representative who can connect you with the business transformation practice for personalized assistance at no additional cost to potential large companies. And be sure to visit us online for more information on ADP's global payroll products and services.