The Business Case for Modernizing Higher Education IT Infrastructure
---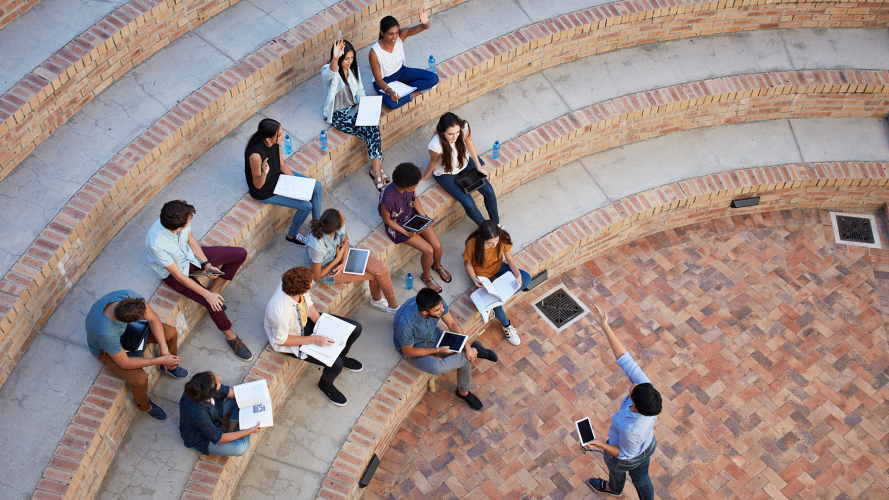 Blended learning has highlighted the need for more uniform and secure access to academic resources. As higher education institutions continue to evolve in this environment, the need for modernized IT systems and infrastructure also increases, says a longtime leader in higher education technology.
Creating a seamless and successful experience for students and faculty remains a top priority for higher education leaders. That means having reliable networks and servers and improved connectivity, according to Hernan Londono, senior higher education strategist at Dell Technologies and former technical director of higher education.
In a new episode of EdScoop's CuttingEDge podcast, Londono discusses how universities can deploy and fund infrastructure upgrades to provide the equipment needed for educational needs. He highlights how the University of Texas at San Antonio worked with Dell to address a combination of computing performance issues that were preventing researchers and students from getting the information they needed, especially during peak check-in times. .
Acknowledging that there is no one-size-fits-all solution, he explains how Dell is working with institutions to develop "different consumption models and funding models so that institutions can have options when they need to access new technologies".
Londono also explains why replacing legacy IT infrastructure and applications with modernized technology equips institutions for a digital world that consumers rely on, delivering a more competitive advantage.
He also highlights why advances in artificial intelligence, mixed reality, and even quantum computing are all areas executives need to keep an eye on as they continue to shape their investment strategies.
Listen to the full podcast conversation about improving student success with modern infrastructure at EdScoop.com. And listen to more of our latest coverage on IT developments in the higher education technology community by subscribing to the "Cutting EDge" podcast on Apple podcast, Google Podcasts, sound cloud, Spotify and embroiderer.
Hernan Londono is a Senior Higher Education Strategist at Dell Technologies and brings more than 22 years of technology and leadership skills as a former Associate Vice President for Information Technology and Chief Technology Officer (CTO ) at Barry University. He has experience in the design, development and deployment of technology systems and services in support of academic and administrative functions and all cybersecurity efforts to protect these systems.
Learn more about modernizing higher education IT systems with Dell Technologies.
This podcast was produced by Scoop News Group for EdScoop and sponsored by Dell Technologies.