There is a business case for eliminating systemic biases in favor of gender parity
---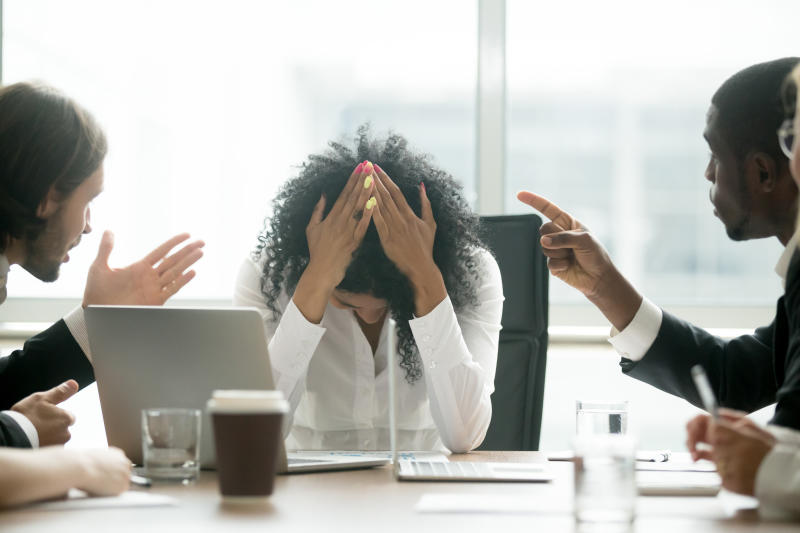 The paramount importance of overcoming systemic biases against women in politics, work, business and community cannot be overstated, as this can determine whether countries in sub-Saharan Africa succeed or fail. After International Women's Day and the clarion call to break prejudice, there is a mountain of data to support this view, where women who push boundaries are blocked by discriminatory overtones.
Kenya, for example, falls short of the constitutionally mandated 33% and the UN Sustainable Development Goal of 50% equal representation in political leadership. Women made up a measly 9.2% of the 1,835 people elected in 2017, a marginal increase from the 7.7% elected in 2013. Even though women make up the bulk of Kenya's population, they have fewer registered voters than men. This disenfranchisement and exclusion begins during the electoral process and is revealed in the discriminatory electoral behavior of women leaders in politics.
Additionally, women are underrepresented at most levels of Kenyan business, from governance to management. According to the Kenya Institute of Management (KIM), New Faces New Voices (NFNV) and Kenya Private Sector Alliance (KEPSA), attendance in conference rooms has increased to 37%, compared to 21% globally, but this could be better. Evidence suggests that companies with more women on their boards benefit financially – on average 20% more than the industry average, according to a report from the McKinsey Global Institute. Along the same lines, even though our female professionals represent some of the best talent on the continent, only 5% of female professionals advance to leadership positions in national, pan-African and multinational companies.
In addition, female entrepreneurship rates are among the highest in the world in sub-Saharan Africa, with one in four adult women running a small business in its early stages. According to the Global Entrepreneurship Monitor, 90% of these small businesses employ more than half of the continent's population and generate more than half of the continent's GDP, but most of them do not grow or generate profits. compared to businesses run by men. Overall, these prejudices are widespread. To achieve the required gender parity, government, organizations, society and individuals will need to work together to establish an enabling climate.
What needs to be done?
There is no infallible solution to deal with this disaster. However, addressing ingrained cultural beliefs and common attitudes about the role of women in society, and advocating for progressive laws and behavior change can transform the discriminatory system into politics, the workplace, the industry and in our communities towards gender parity.
Politically, we must compel Kenya's leaders to fully implement the "gender two-thirds rule" in Parliament, as well as a legal and institutional framework that encourages and hones our women to be competitive and lead in politics. Increasing female representation in the Legislative Assembly creates opportunities for other women in many sectors and helps to solve the country's socio-economic problems.
In the workplace, we need to institutionalize diversity and inclusion as a strategic priority agenda, cascading from the boardroom to management and non-management levels. These would entail that women be considered for board positions or advancement on an equal and transparent basis. Equipping them with future-ready skills will help them adapt to the changing workplace.
More importantly, intentional efforts are needed to create an enabling climate for women-owned businesses, helping them to pursue profitable and sustainable businesses.