TTG – Travel Industry News
---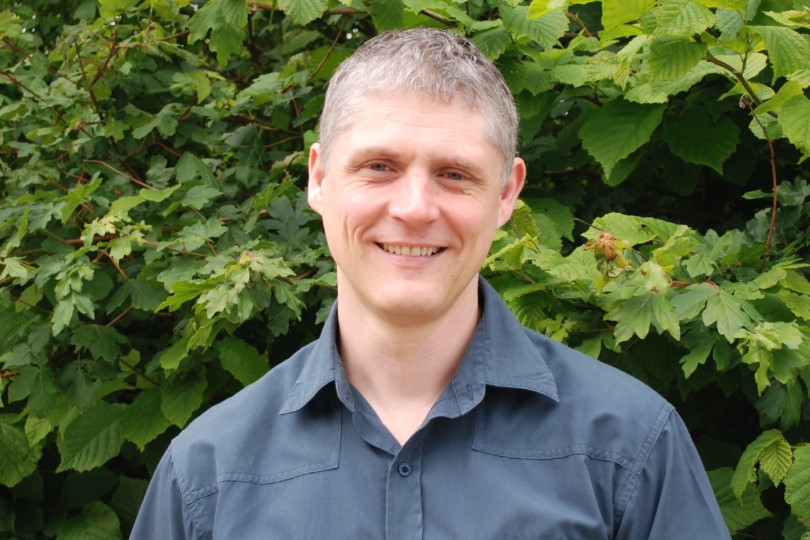 February 17, 2022by Gary Noakes
Few tour operators plan a home garden as a personal benefit, especially one that is currently a croquet lawn.
Watson is an avid walker and cyclist and plans to get back in the saddle soon
Digging up the croquet pitch to grow vegetables, however, looks like a proper Yorkshire approach from a company whose office is so far away that its postal address is simply: Inntravel, near Castle Howard.
It's quirks like this that leave Karl Watson with plenty to look back on after his 21 years at Inntravel. Watson, the operator's chief executive, will leave in April after 17 years at the helm of the brand, with Jet2holidays chief product officer Emma Gray already named as his successor.
"I joined in 2001; at the time we had around 20 employees and the business was run by a family out of a few houses in a village in North Yorkshire," Watson recalls. "I was at Saga, and they advertised in GTT for a German-speaking short stay manager. I didn't want to be one and didn't speak German, but I wanted to work for an operator who did walking and cycling.
Oddly, Watson was hired and found himself doing a completely different job.
"They just said, 'we'll find some stuff for you,'" he said. He was soon tasked with reinventing the business, which went on to sell short breaks combining ferries and basic accommodation in northern Europe. However, being Inntravel, Watson also oversaw staff rotations for the village tea shop, which Inntravel owners Richard and Linda Hearn also ran.
Watson tells me how no-frills airlines opened up new opportunities for Inntravel just when he joined. "We made a simple, low-income product," he explains. "We then started to develop cross-country skiing and walking. At one point, we were in 26 countries. We have become quite important to some rural economies.
Inntravel became part of Inghams parent company Hotelplan in 2008 and at its peak carried 18,000 passengers, achieving a turnover of over £20m. "The joy of owning Hotelplan is that they give us independence, but they're really encouraging," says Watson.
Today, Inntravel offers cycling, walking, hiking and mountain tours with "increasingly complex" itineraries. The company remains "in much the same place", housed in old farm buildings, and retains the same philosophy – including the planned allocation. However, Watson acknowledges that with more than 70 employees, the brand needs "more formal structures and processes".
Shortly before the pandemic, a barn conversion increased seating capacity to 120 people. vogue.
A popular development has been Inntravel's Journeys program for customers who do not wish to walk or cycle, with travel usually by train. "Sustainable travel will be more important in the next 10 years," he says. The other big – and welcome – change Watson has seen is in international sales, particularly in North America, with customers generally wanting longer routes. "We had a couple who wanted two different 48 night itineraries in the same year."
Further international expansion is planned, while Watson says the pandemic has spurred interest in walking and cycling breaks, the latter believes Watson will be transformed by e-bikes. "With walking, customers are usually at the same level," he explains. "With cycling, one of the partners is usually more enthusiastic – the e-bike makes everything better." He added that the idea of ​​a self-guided tour "really grabs the imagination".
Watson is clearly passionate about his job, so why leave? "It was extremely intense for 20 years," he reveals. "Sometimes this is felt 24/7. Also, I think leaders have their time – the business needs new ideas.
In April, there is a short-term plan: "I want to get on my bike and disappear on the roads of Europe."
Looks like someone else will have to dig into that attribution.